All the news and rumors transmitted from the national newspapers issued on Friday…
Daily Telegraph
Newcastle will move to Everton and England striker Dominic Calvert-Lewin this summer.
Philippe Coutinho took a 70 per cent salary cut to complete a permanent move to Aston Villa from Barcelona.
Brendon McCollum's first decision as England Test coach will likely be to ease the current midnight curfew, a decision backed by new captain Ben Stokes.
The 2031 Rugby World Cup could take place in the summer with the United States keen to have the best stadiums that NFL franchises use to host matches – their regular season usually begins in September.
Dina Asher-Smith has urged athletics chiefs not to abandon the London Stadium as the country's home stadium.
times
Pep Guardiola will expire in the final year of his contract with Manchester City before deciding whether he wants to extend his stay at the club.
Stephen McClaren attended a Manchester United strategy meeting in Amsterdam yesterday, which suggests the former England boss is likely to be part of Eric Ten Hag's squad.
The release clause begins in part with Erling Haaland's five-year contract with Manchester City which will allow him to leave if they receive a certain fee.
The fiancée of slain Saudi journalist Jamal Kashigo has spoken out about her injury after Greg Norman referred to the 2018 atrocities as a "mistake."
daily Mail
Raheem Sterling will wait until June before making any decision about his future at Manchester City.
Eric Ten Hag hosted his first planning meeting with Manchester United alongside Steve McClaren, who could soon be confirmed as his assistant at Old Trafford, as the transfer of Barcelona midfielder Frenkie de Jong was discussed.
Manchester City's cult hero Andy Morrison became the head coach of the Sri Lanka national team.
Newcastle will play in the white and green shirt inspired by Saudi Arabia next season.
Manchester United are set to give FA Youth Cup final star Alejandro Garnacho a new contract.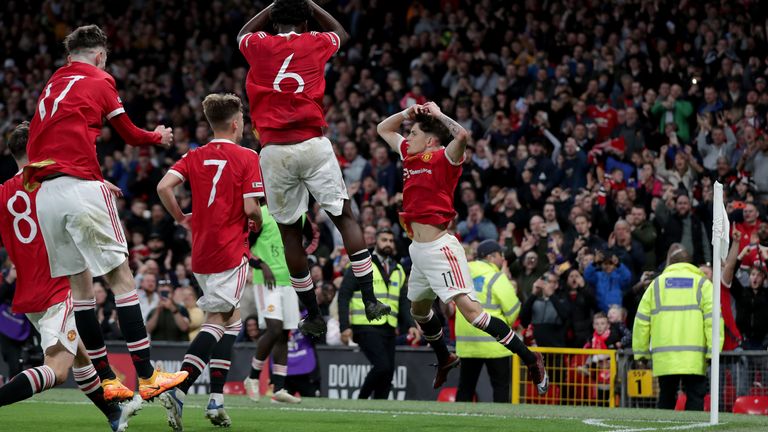 Chelsea players will split £1m if they can smash Liverpool's four-way dream at Wembley tomorrow.
Southampton are considering a loan move to Manchester City striker Liam Dilap this summer.
The Rugby World Cup could have been moved from its venue in the fall to the summer after the USA handed over the hosting rights to the spectacular show for the first time.
daily mirror
Chelsea are tracking PSV Eindhoven midfielder Ibrahim Sancar.
New reports have emerged indicating that Paul Pogba wants to return to Juventus, instead of joining Paris Saint-Germain, when his contract with Manchester United expires.
Emma Raducano heads to London to assess the true extent of her agonizing back injury.
Snooker's board of directors, WPBSA, has agreed to extend matches in the World Championship qualifiers from 11 to 19 frames starting next year.
the sun
David Moyes wants to reunite the England midfield partnership at Euro 2020 between Calvin Phillips and Declan Rice at West Ham.
Tottenham could pounce on Everton three times this summer, with Antonio Conte reportedly interested in Richardson, Ben Godfrey and Anthony Gordon.
Chelsea are prioritizing talks over the future of five players, including Mason Mount and N'Golo Kante, but are expected to renew their interest in Sevilla's Jules Conde when the summer transfer window opens.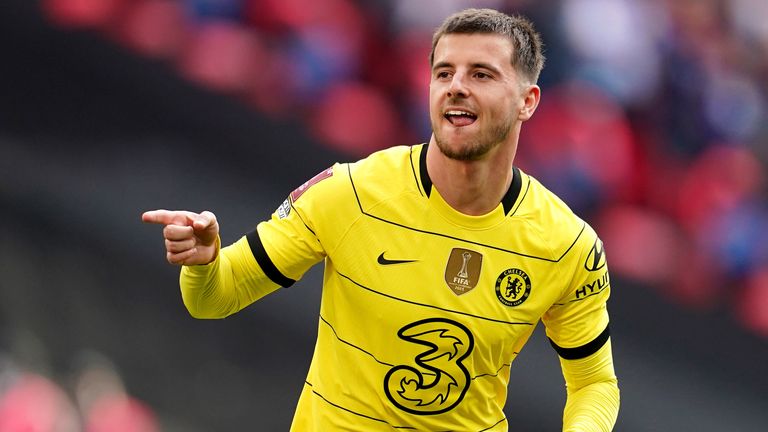 Manchester City star Liam Dilap could end up joining Southampton on loan next season, with the Saints also interested in signing Brazilian winger Shakhtar Donetsk Tite.
Ruben Loftus-Cheek is pressing for a move to Europe in the summer and could meet again with former Chelsea boss Maurizio Sarri in Lazio.
Chelsea midfielder Mateo Kovacic is winning his battle to qualify for Saturday's FA Cup Final against Liverpool.
The England-led bid to host Euro 2028 is one step closer to success after European Union chiefs reportedly pushed Turkey to withdraw from the race.
Bookmakers have played down the odds of Joey Barton becoming Burnley's next manager.
Barnsley midfielder George Miller is wanted by Bradford City manager Mark Hughes as he looks to beat Exeter City in his first signing of the summer.
daily expression
Liverpool's Fabinho seems certain that he will be fit for the Champions League final.
Eric Ten Hag asked Manchester United to supply him with the record of the club's victory in the Football Youth Cup.
Arsenal executives recently met Bologna transfer chief Ricardo Begone in London, but Aaron Hickey's name wasn't the only one up for debate, with Arsenal also interested in midfielders Matthias Svanberg and Jerry Schouten. Beagon also reportedly met Brentford during his visit.
daily star
Bournemouth are in talks with Liverpool over a permanent deal for centre-back Nat Phillips.
Fulham is planning the transfer of Watford midfielder Moussa Sissoko.
Brighton is back for talks with Paraguayan expert Julio Inchizo.
independent
Everton are set to provide additional competition for Jordan Pickford by trying to sign Manchester City goalkeeper Gavin Pazono, who has been on loan to Portsmouth this season.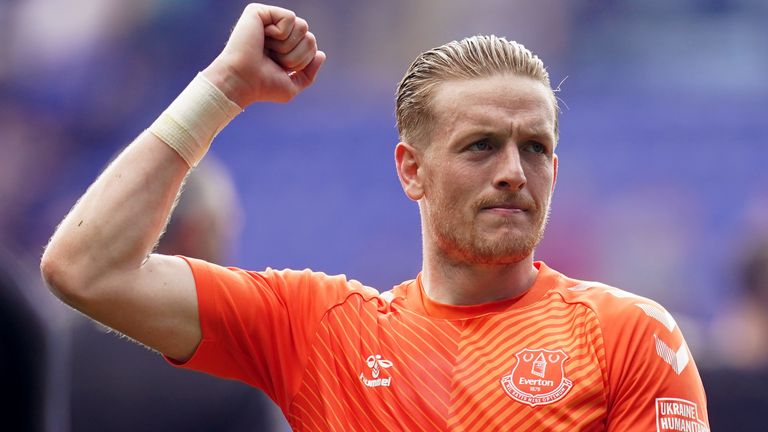 daily log
Celtic are set to offer Ange Postecoglou a bountiful new contract as a reward for winning the Scottish title in his first season at the club.
Scottish sun
John D. Thomason has emerged as the latest potential candidate for the position of Hibernian Director.
Scottish
Aston Villa boss Steven Gerrard may make a move to Rangers defender Calvin Basie, but Ibrox are determined to hold out for a hefty transfer fee.